Vital Valve Flat Caps
Highlights
For use with most chuck-style cappers
Applies easily onto 28mm PCO neck finish
Patented TE Band functions properly
Consistent removal torque
No taste contamination
High impact resistance
Molded in clean room ISO 9001 approved facility
Short 1881 cap is available
Pacific Cap Company offers the newest advances in flat cap design. Produced in ISO 9001 approved plant, these patented caps have superior sealing/application/removal properties. We offer outstanding customer support to get you running smoothly.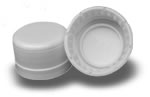 CAPS FOR STILL WATER
We offer YP Flat Cap for use with still water. VITAL VALVE sealing system with leakage angle greater than band break angle.

CAPS FOR HOT FILL (90 C)
The 28mm BHUV style hot fill cap is a patented two piece closure. Allowing for easy removal as vacuum pulls on inner valve not the outer shell. The BHUV cap incorporates the VITAL VALVE technology. 38mm and 43mm sizes available shortly.

CAPS FOR CARBONATED BEVERAGES
We offer EVA lined BUV caps for carbonated beverages. Reliable carbonation retention performance. BUV is qualified cap of Coca Cola and Pepsi Cola.
---
THE VITAL VALVE TECHNOLOGY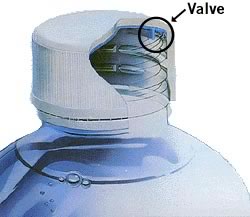 Pacific Cap Company is the exclusive supplier of Vital Valve closures. The patented plug seal design maintains the seal until after the Tamper-Evident band is broken. Molded in Clean Room-ISO9002 facility, competitively priced–Protect your beverage from tampering and contamination–Use Vital Valve closures.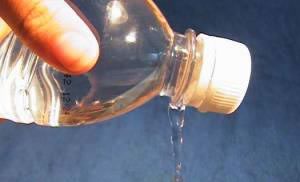 Try this with your current cap. Twist back the cap but stop before the TE band breaks. Then squeeze the bottle. If your water leaks then vital valve caps can improve your package tamper-evidence and leak protection.